Still Green will form part of the Love Wolverton development which is a 115-home scheme in the heart of Wolverton's town centre.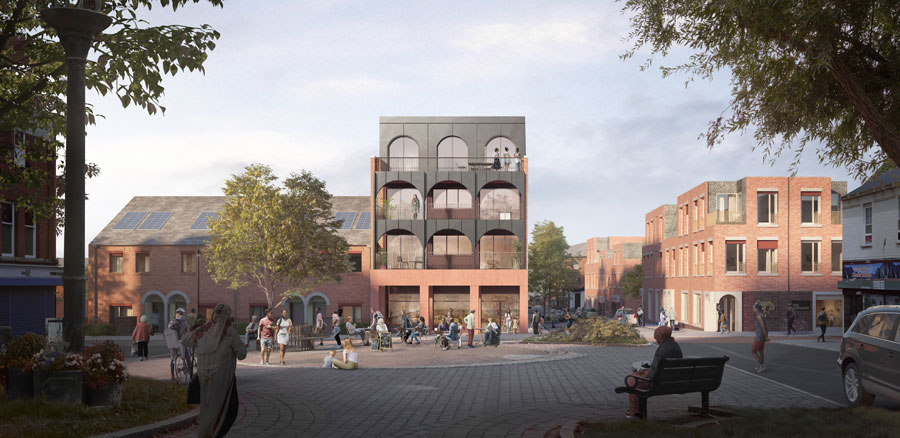 TOWN in partnership with Milton Keynes City Council will be transforming and regenerating the Agora Centre and Car park to deliver the scheme which meets long-held community ambitions to revitalise a key part of Wolverton. 
The scheme has been designed in a way that reinstates the lost Victorian street pattern – opening up access routes in and around the area through new car-free 'little streets' which will provide public spaces for all to use. It is arranged in six urban blocks of three to four storeys and incorporates shops and restaurants on key corners reinforcing Wolverton's thriving independent high street and allowing for easy access to daily needs.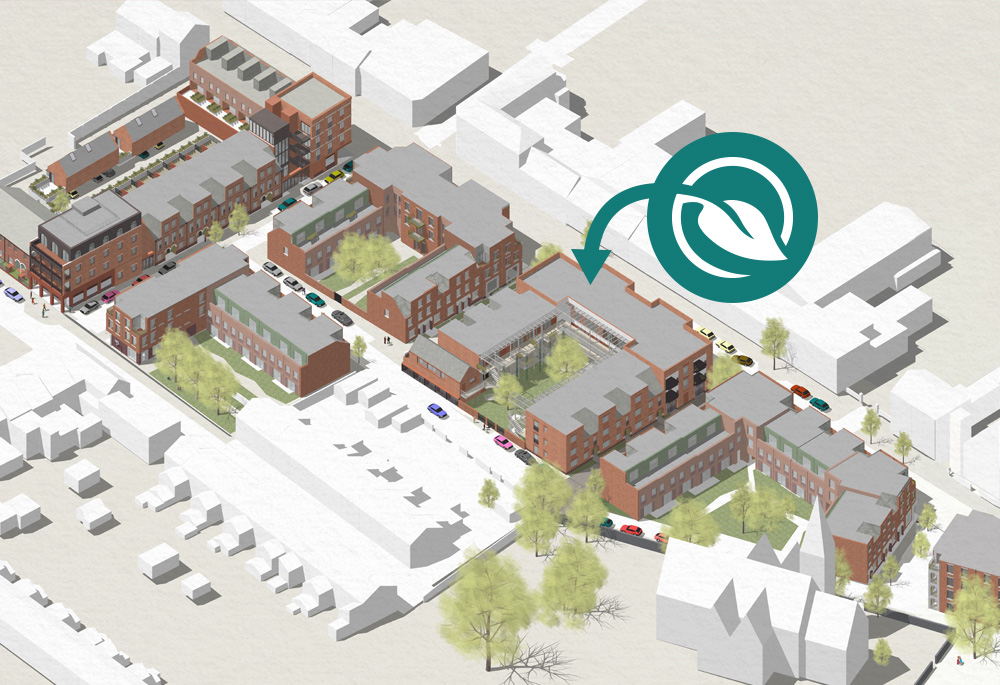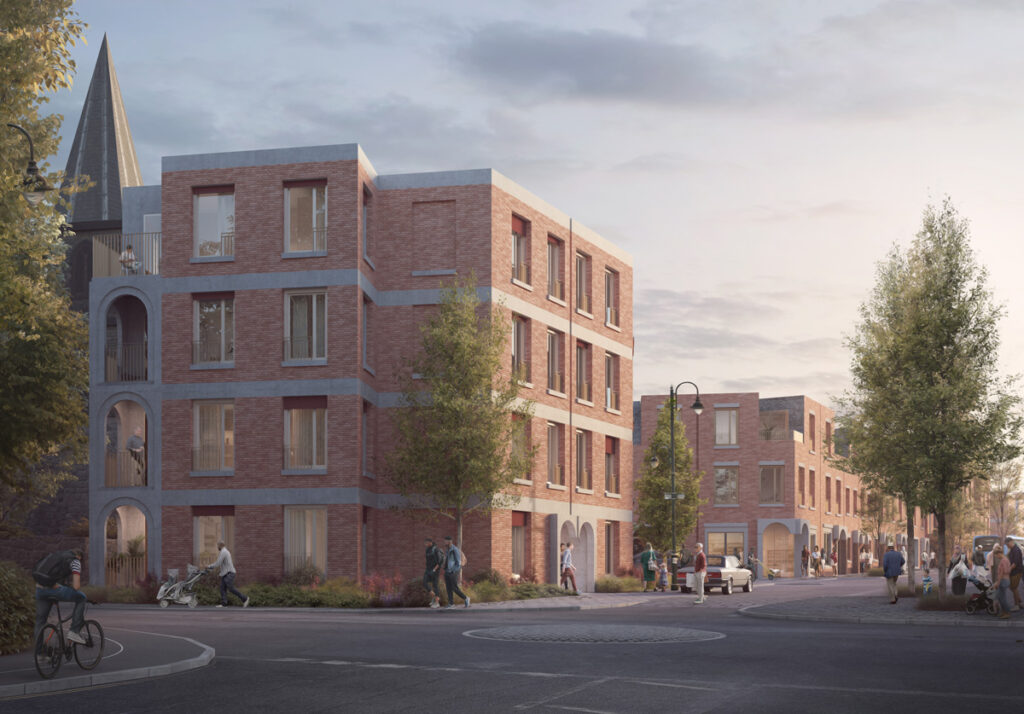 A place to welcome everyone
Redbrick architecture echoes the language of the surrounding conservation area, and high-quality public realm including a new pocket park makes this a place to welcome everyone living in and visiting Wolverton. It is also a great location that can be accessed via bus with a bus stop outside the Still Green block, Wolverton train station which is an 8-minute walk away and options for bike and electric car club hire.
There will be 29 one-to-three bed apartments, each with their own private outside area, good levels of natural daylight and a shared 'common house' surrounding the south-facing courtyard garden. There is also one accessible ready ground floor apartment, for more information about specific features please download the leaflet.  
Homes will be built to high standards of sustainability and benefit from being part of a scheme-wide energy system which will provide power at more affordable rates. The scheme includes bee bricks and swift boxes, and a courtyard garden including space for food growing.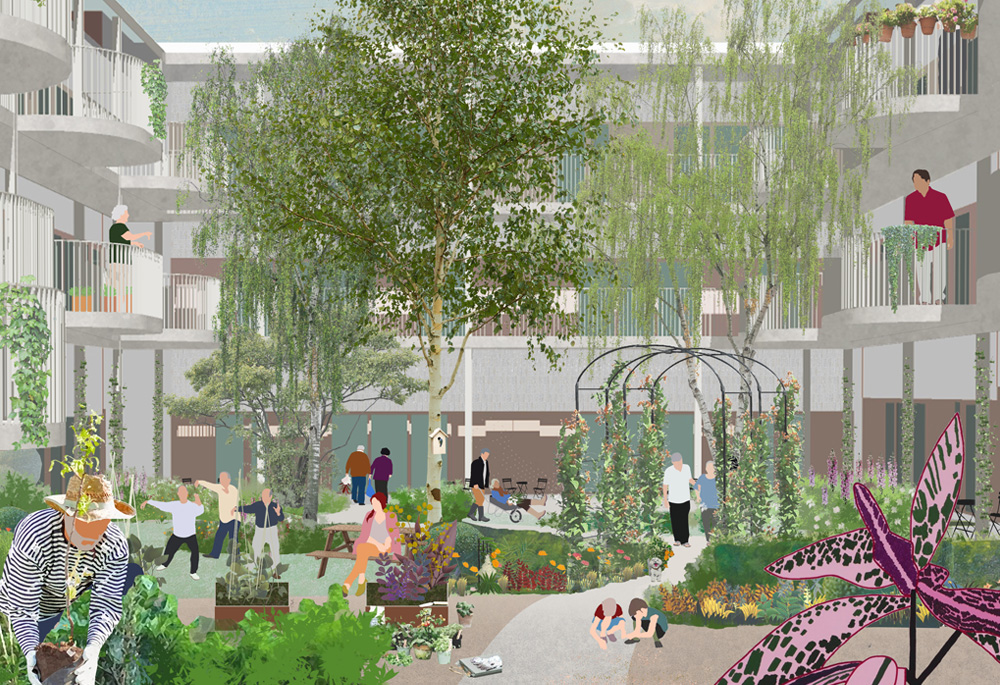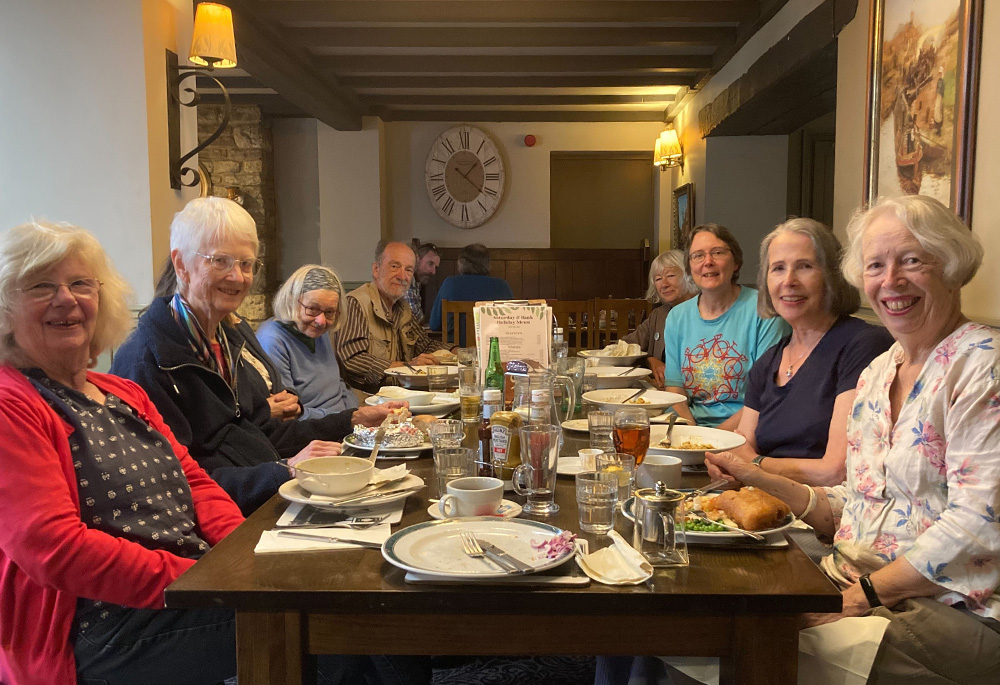 Our 'common house' will be at the heart of the community and will have a guest bedroom, shared laundry, and a south-facing kitchen, living and dining area for communal meals and events that will open out onto a large terrace. The common house faces and is accessed from the high street, presenting an engaging frontage which also provides an opportunity for the cohousing group to play a pro-active role in the local community. The block also incorporates a community space to be let to Future Wolverton for use by local young people.
 "I am looking forward to being part of a friendly community which looks out for one another as we get older and enables me to stay active and independent for as long as possible. And I am also looking forward to having shops, public transport and lovely walks on my door step."
Jenny, Still Green Cohousing member
We have been working closely with TOWN to design and build the homes and shared facilities for Still Green Cohousing.  TOWN are the developer of award-winning Marmalade Lane cohousing in Cambridge. Their mission is to deliver homes, streets and neighbourhoods that improve people's quality of life, enable more sustainable ways of living and improve the wider places they are part of. TOWN is the UK's leading developer of cohousing communities, with over 150 homes in progress across six new developments. 
The award-winning designers of Marmalade Lane, Mole Architects, are working with us on the design for our community and Mikhail Riches, who last year won the Stirling Prize are the lead architects on the wider Love Wolverton scheme.
When will the apartments be ready?
The scheme was submitted for planning approval in December 2020 and construction is scheduled to start in early 2024. Still Green expects to be moving into our new homes and community in 2026.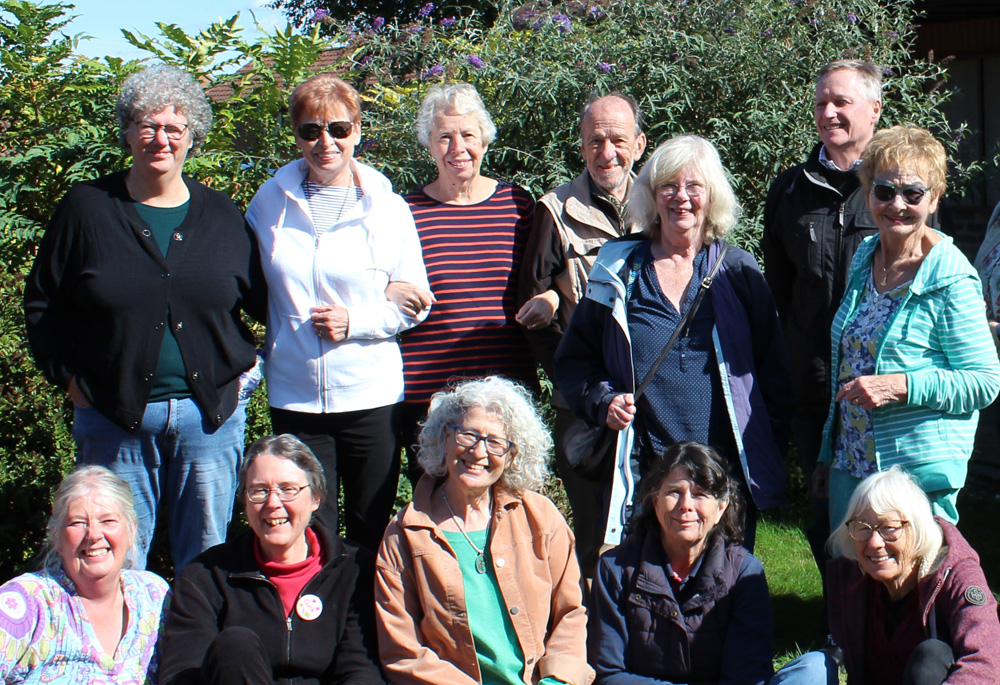 We welcome all enquiries no matter where you live now, whether you are looking longer-term, or if you are thinking about the needs of a friend or relative. Do get in touch so we can tell you more, and invite you to a social event or an Open Meeting. 
Our next Open Meeting for enquirers will be on Saturday 16th March 2024 in Milton Keynes. Please get in touch for more details.
Intrigued? Think you would like to find out more?
Intrigued?
Think you would like to find out more?
Thinking about housing in the future as well as the present?
We welcome questions and queries. Please do get in touch.
Thinking about housing in the future as well as the present? We welcome questions and queries.
Please do get in touch.